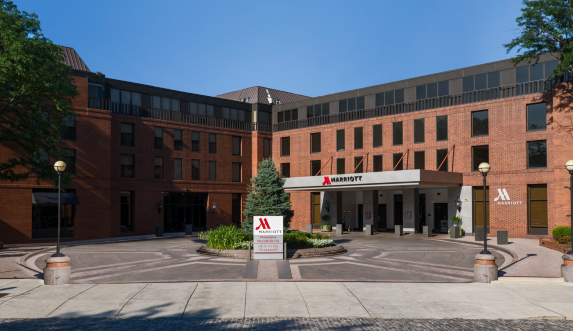 January 23, 2020 8:34 pm
What was once the Sheraton Philadelphia Society Hill Hotel, has been transformed into the Philadelphia Marriott Hotel in Old City. This $35 million renovation has molded the space into a sleek, modern refuge for guests visiting the area.
Construction began in February 2018 and the hotel officially opened their doors on January 15th. The 364 room, 20,000 square feet space was revamped by Senior Project Manager Ivi Kusta and her team. This project was a new experience for Kusta as it was her first time working on a project in the city of Philadelphia, and with the Union Construction Company, which is a requirement for all construction done in the city. Kusta spent seven days a week for the past two years working to complete the project with an aggressive deadline and tight budgets. As any project would have, there were challenges but it was up to her and the team to make decisions as quickly as possible to get the project complete in time.
Although this wasn't Ivi's first hotel she's helped renovate, she took away some key learning from the project. "[At the grand opening] I was so proud of the outcome. The project has been my baby for the past two years and to see it complete with people in the space was a bittersweet moment. Something I've learned from this project is that even though we have these tight deadlines and budgets, if you put in the work and adjust when challenges arise it's all worth it in the end. I truly love the work I do and I hope people can see it reflected in my work."
The reconstructed space includes a new dining concept named Society Commons, a media room, the old indoor swimming pool was made into the fourth floor fitness center loaded with state-of-the-art equipment and aerobics room, the city's first M club, an exclusive lounge with upscale food and working spaces available for Marriott Titanium and Elite members to access, and a new ballroom with remarkable chandeliers.
The hotel is managed by the PM Hotel Group and is located at 1 Dock St. in Philadelphia. To learn more about the hotel and book a reservation on their website.