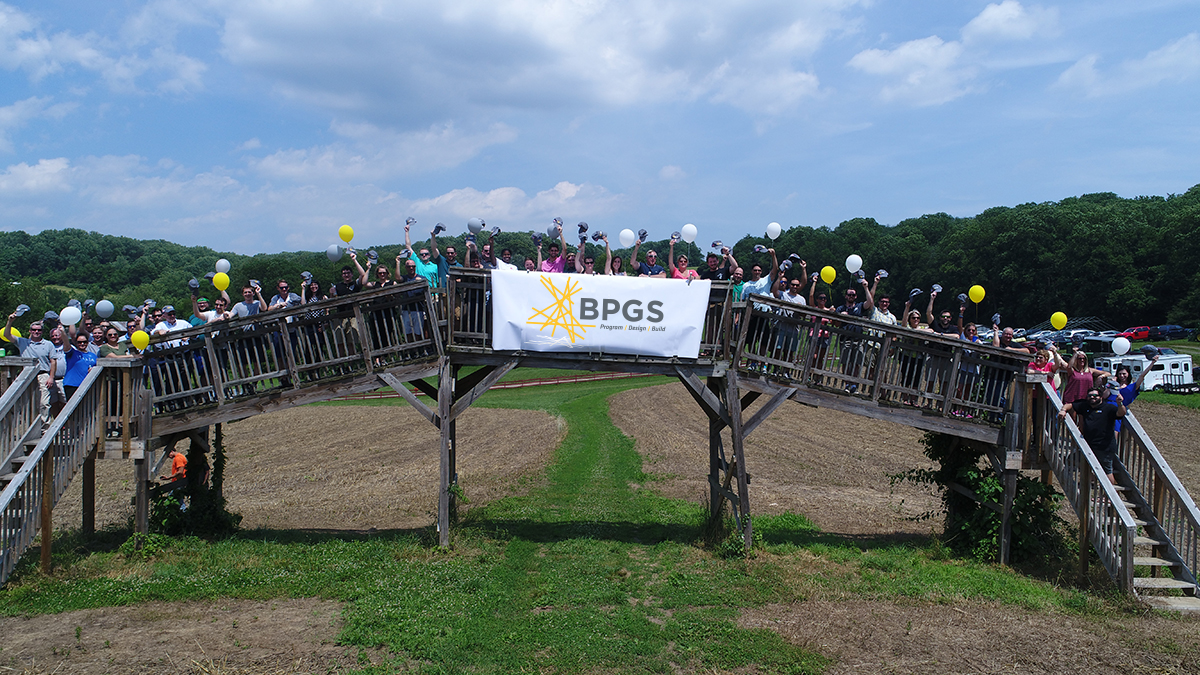 June 28, 2017 6:29 pm
The second annual team building event at the scenic Ramsey Farms was a resounding success and a lot bigger this year with all our new associates!
The event still had the typical BPGS family feel, with Drago Vasko, Senior Project Manager heading up the cooking (which was basically a feast), an array of barbecue, boiled shrimp and clams. The team enjoyed mingling and getting to know each other even better while jamming out to a 90's style boombox and playing yard games!
The event was a perfect opportunity to introduce the summer interns to the BPGS culture, work hard, play hard! Although Cole was having a hard time turning off his computer and phone, you can see him working away!
To top the afternoon off, Mr. Frosty's ice cream truck was open to all!
Click here to see all of the photos.
Looking to join a company with a family feel like BPGS Construction? View our current opportunities here.