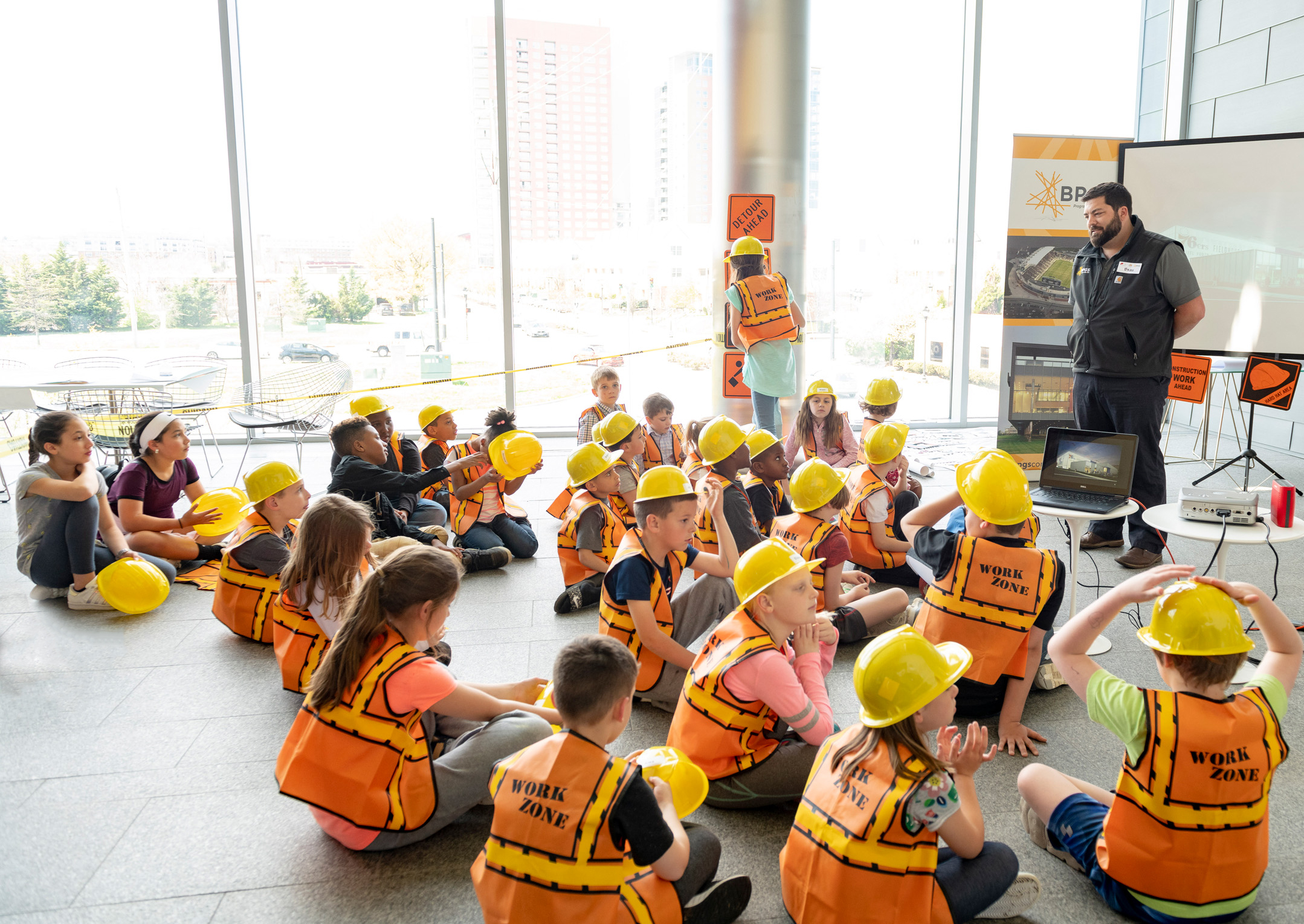 May 1, 2018 1:05 pm
The company would like to extend a huge thank you to all of the participants and volunteers in our first Take Our Daughters and Sons to Work Day! The kids had a blast and all of our parents were a great help in pulling off this fun day.
They came, they learned, they had fun!
The day began with a few ice breaker activities so the kids could learn more about what their parents do at work and have the kids get to know one another. Wesley Schwandt (President of BPGS Construction), then explained who we are and what we do through a kid-friendly presentation. The kids were then joined by the CoreTen Fitness team for a mid-morning workout and delicious fruit smoothies. Following CoreTen, Tad Hershey (Downtown Property Manager), led an arts and crafts project which included custom picture frames and life-size self portraits.
After our Dimeo's Pizza Party, we invited the Delaware Humane Association to stop by with a few puppies to show our commitment to the local organizations we serve. Beau Broadbent (Project Manager) and Drago Vasko (Senior Project Manager) then led a BPGS Construction presentation highlighting some of our most unique projects and explaining the importance of safety and teamwork in the workplace. The final activity of the day the kids working alongside BPGS associates completing an engineering "Marshmallow Challenge." The day concluded with Rita's Italian Ice and an award ceremony to congratulate the kids on a job well done!