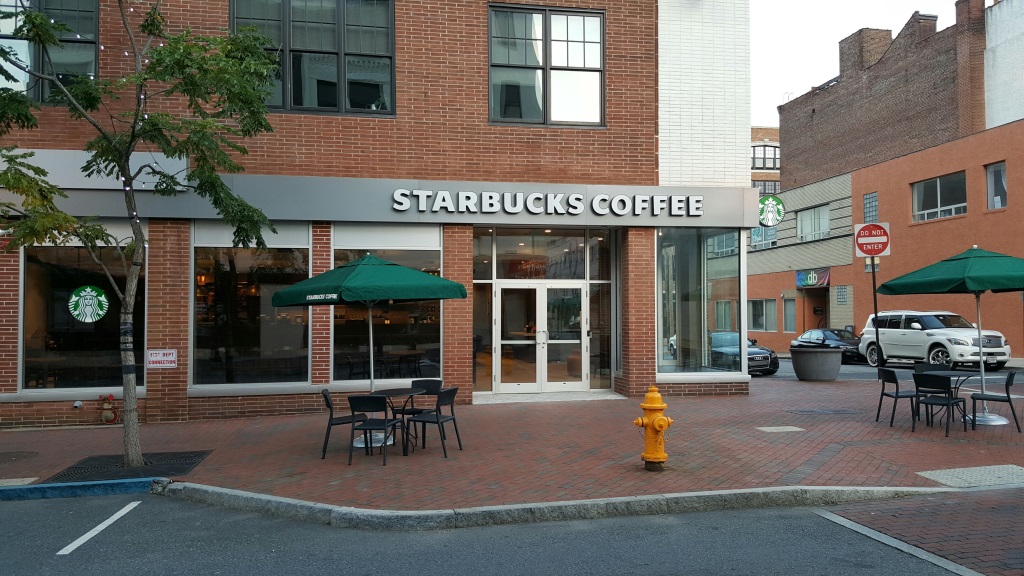 October 17, 2016 2:20 pm
BPGS Construction's second Starbucks®  is complete! The 2,650 SF space features industrial lightening,  a community room and  resident access from 627 MKT. The space is larger than most typical Starbucks®  with stunning finishes including dark oak wood, subway tile and an elaborate art installation in the windows.
The space is already seeing a lot of traffic and a positive response from local residents! BPGS Construction is proud to be a part of the evolving Market Street story.