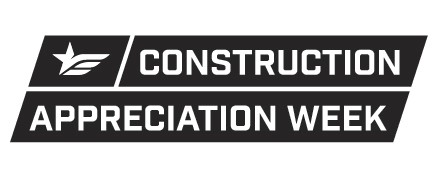 September 17, 2020 8:20 pm
This week is National Construction Appreciation Week (September 14th to 18th) and we are showing our appreciation to all of our associates, subcontractors, and partners during this time; especially given the current state with the global COVID-19 pandemic. This pandemic has made a hard job even harder.
We are extremely thankful to be able to come to work everyday and see our projects come to life; This would not be possible without our incredible team and subcontractors. We are continuing to face adversity and appreciate our team's flexibility amongst all of the uncertainty.
The construction industry has more than 680,000 employers with twelve million employees and creates $1.3 billion worth of structures each year, according to the Associated General Contractors of America (AGC). National Construction Appreciation Week aims to inspire a national conversation about construction and show how it enhances lives in America.
Interested in the construction industry? Visit our careers page for job listings and to learn more about a career with BPGS.