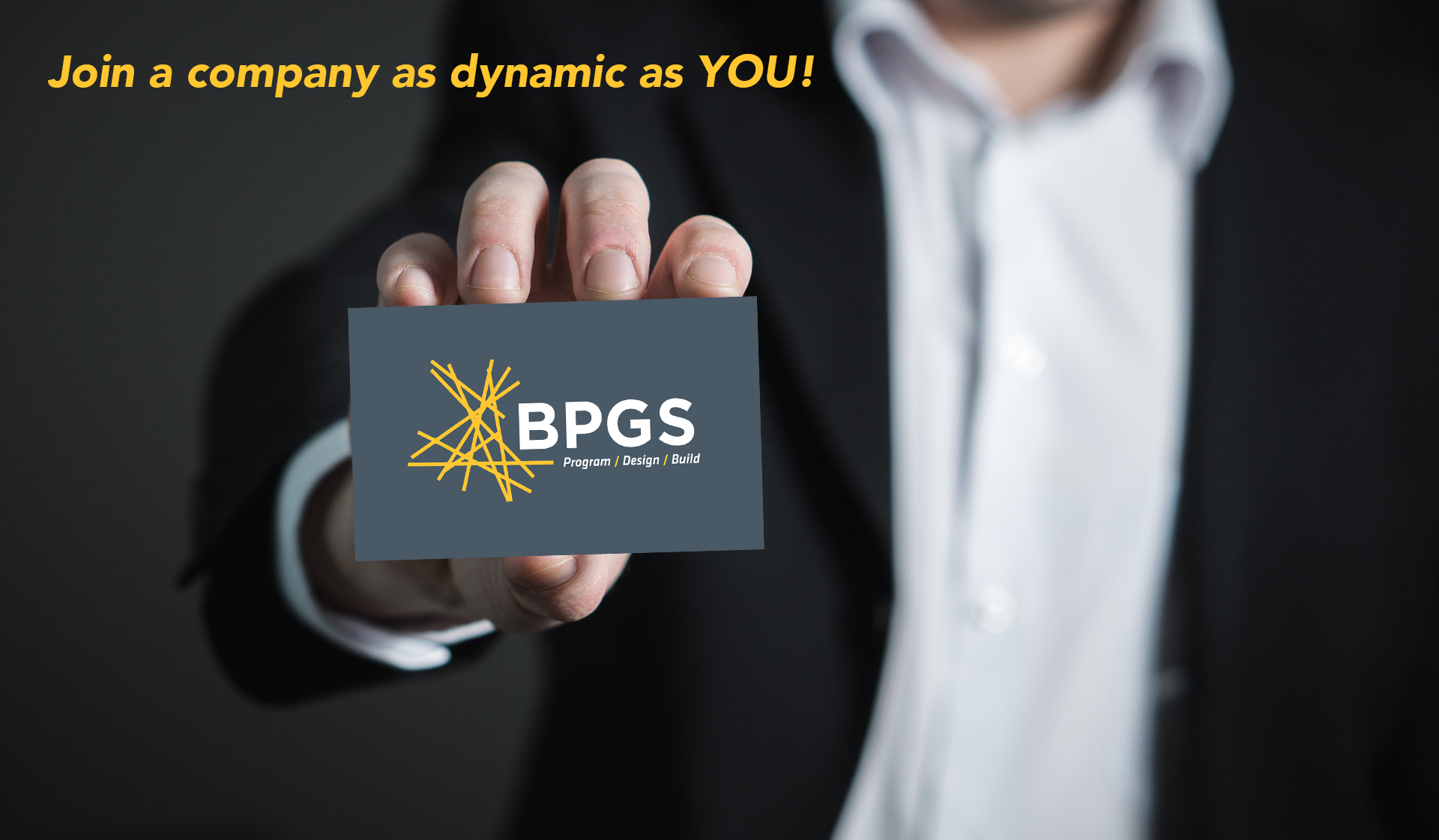 February 14, 2018 5:01 pm
Looking to join a company that is like a family and has the entrepreneurial spirit of a small business but big projects with internationally known brands? BPGS Construction is looking for incredibly talented individuals just like you. We are currently hiring for the following positions:
Project Manager
Internship Opportunity
Project Engineer
Superintendent
Staff Accountant.
Curious how BPGS Construction is different from other organizations? Click here for 13 reasons why.
Visit our YouTube Channel for more information on some of our most recent projects and culture.