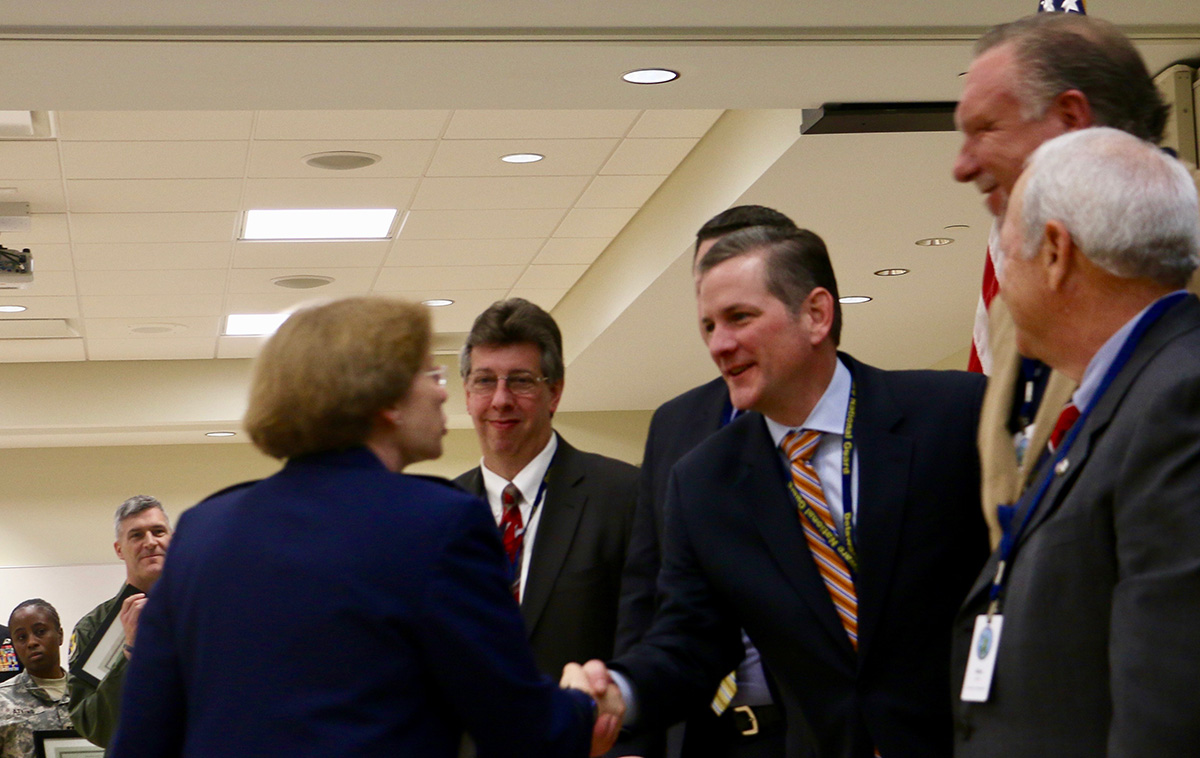 February 23, 2017 7:00 am
John Groth, Executive Vice President of BPGS Construction was inducted as the Honorary Commander of the 160th Engineer Company, Delaware Army National Guard February 15th.
Adam Fenimore, the Project Manager for Hospitality Construction & Development is the Commander of this unit and is ecstatic to have John in this position. Adam explained, "This is my units first ever Honorary Commander, and is significantly special as no Commander and Honorary Commander have both worked for the same company!"
The Delaware National Guard is committed to developing, promoting and maintaining its long-standing positive and productive relations with key community leaders throughout the state of Delaware.