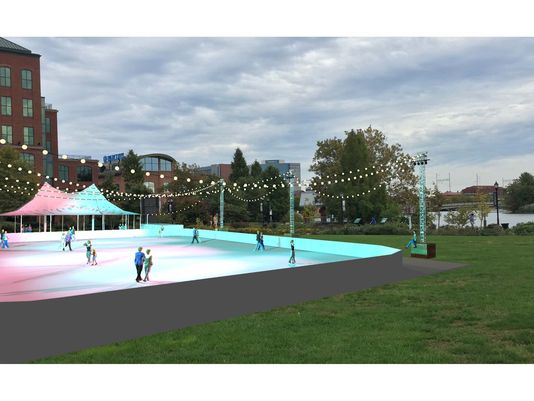 December 4, 2014 9:46 pm
BPGS Construction is proud to be part of Riverfront Wilmington's revitalization effort that many would consider a success. To add to this success, this winter an outdoor  ice-skating rink will be opening December 13th.
The unique winter holiday attraction on the Riverfront – a temporary, outdoor ice skating rink. The Horizon Riverfront Rink, named for title sponsor Horizon Services, will be a family-oriented attraction with fun for all ages. The rink will operate until February 28, 2015.
Admission for skating will be $8 per person (age 13+) and $5 per person (age 12 and under). The cost of skate rental will be $3 per pair. Hours of operation will be Monday through Thursday, 4 p.m. – 9 p.m.; Friday, 4 p.m. – 10 p.m., Saturday, 11 a.m. – 10 p.m.; and Sunday, 11 a.m. – 9 p.m.
While you are down at the Riverfront, check out some of BPGS Construction's projects including Penn Cinema, The Residences at Justison Landing, The Residences at Harlan Flats and Justison Landing Condominiums which are all within a block of the rink.
Image: Delawareonline.com