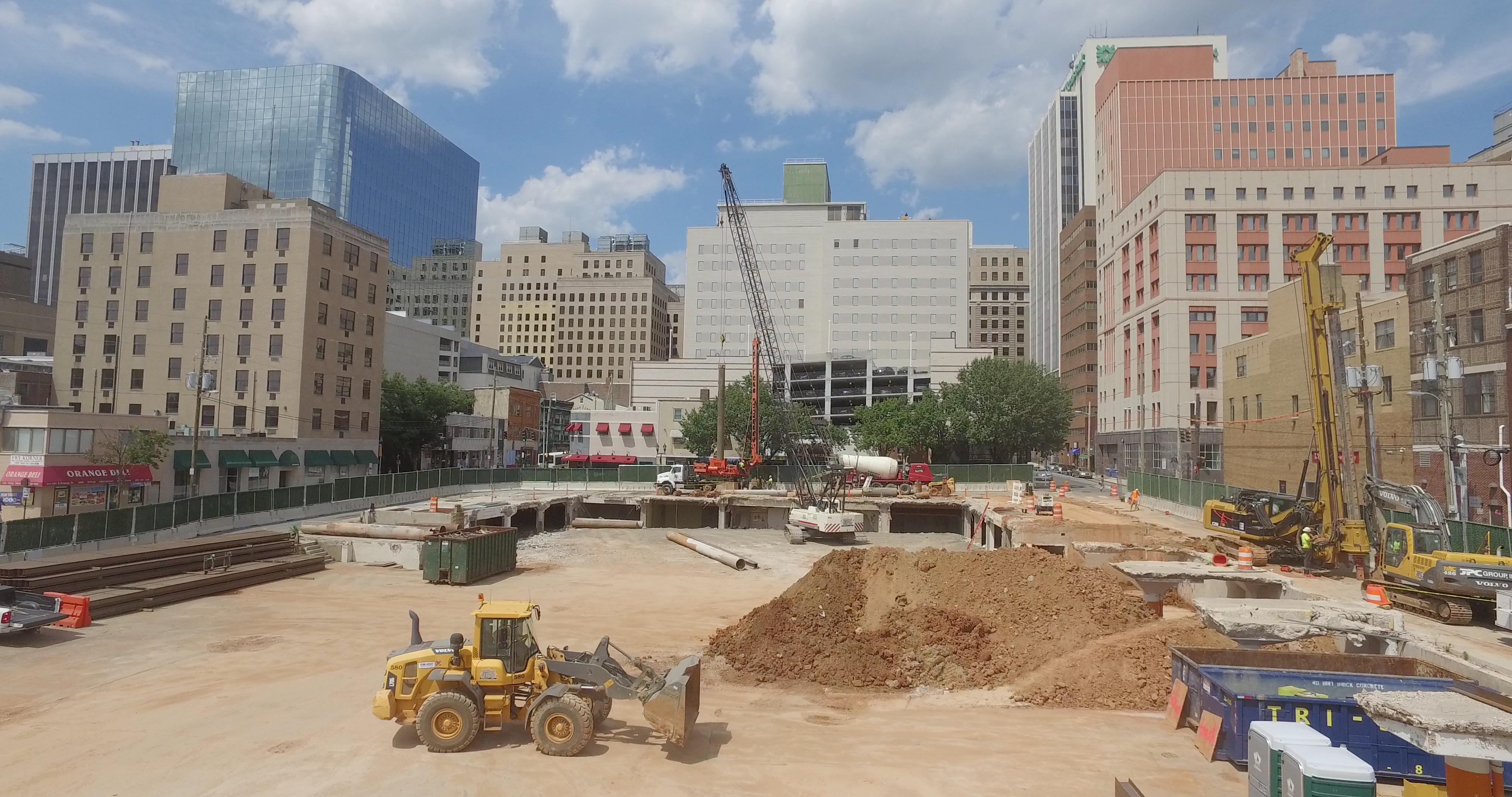 July 21, 2016 5:09 pm
The landscape of downtown Wilmington, Delaware is about to dramatically change! The construction of The Residences at Mid-town Park and Mid-town Park Garage is one of the biggest BPGS Construction projects to date! To track the progress of the expansive project, BPGS Construction has teamed up with The Kitchen for their expertise!
The Kitchen will be combining monthly drone footage to create an aerial view time lapse of the project. We cannot wait to see the results!
Interested in working with The Kitchen? They can be found in their awesome office located within the Wilmington Train Station.