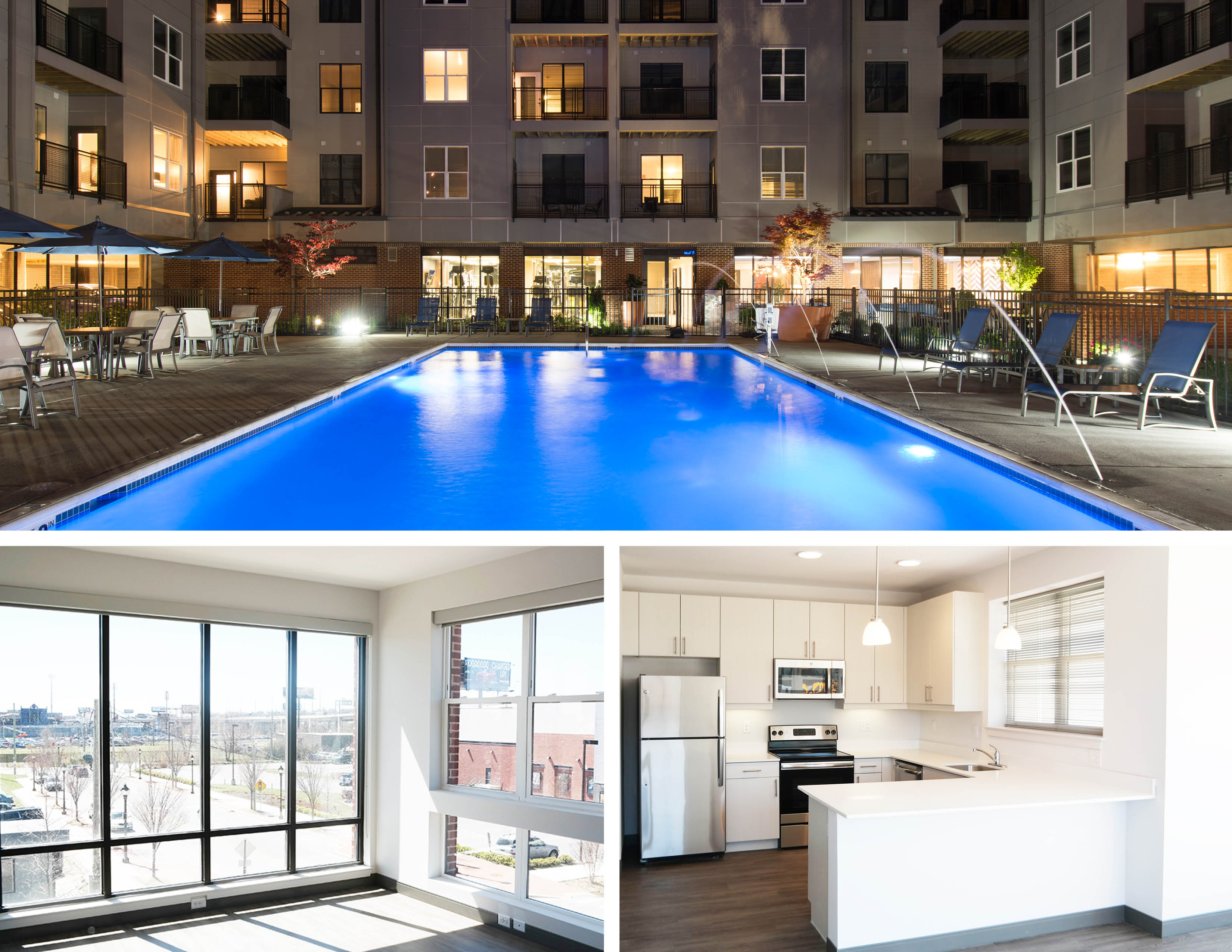 April 20, 2017 1:15 pm
The Residences at Harlan Flats was already a showstopper as far as residential construction projects go, and with an additional 76 luxury apartments and 35 parking spaces, it is really something to see!
Today, April 20th, guests from across the tri-state area are flocking to this state-of-the art community for The Reveal Celebration. Hors d'oeuvre's will be served and visitors will tour the brand new apartments as well as the resort-style amenities which include a world-class fitness center, courtyard swimming pool, business center, concierge and community lounge.
The phase II apartments are slightly different than the original, with new lighting installations, cabinetry additions, floor-to-ceiling windows, and unique floor plans. The Designer floor plan, is a whopping 1,431 Sq Ft, larger than some residential homes!
Want to check out these gorgeous homes for yourself? Learn More.