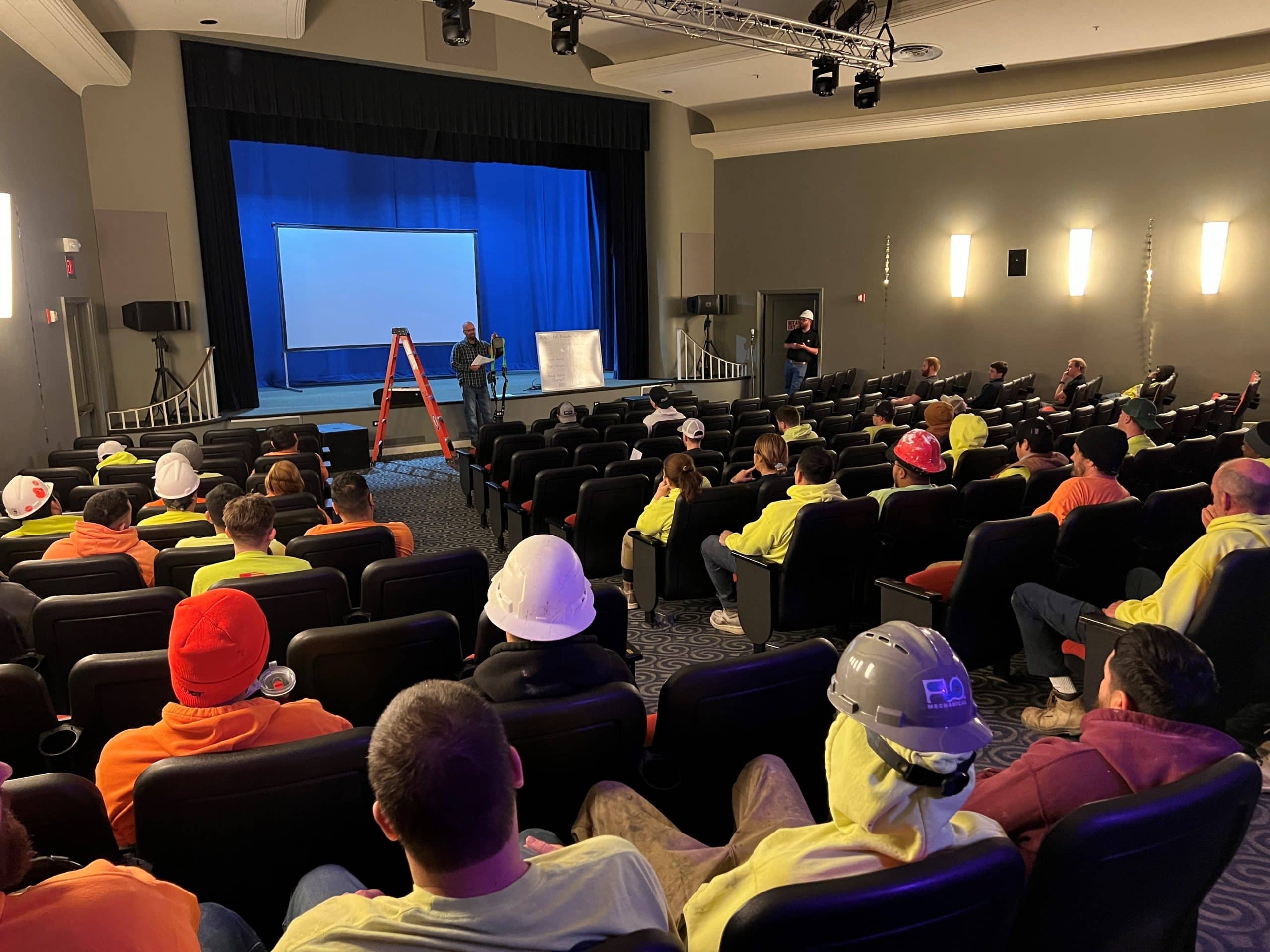 May 11, 2023 5:00 pm
Fatalities caused by falls from elevation continue to be a leading cause of death for construction workers. Every May National Safety Stand-Down Week raises fall hazard awareness across the country in an effort to stop these very preventable fall fatalities and injuries. This year May 1-5 marks the 10th annual National Safety Stand-Down.
In recognition of the National Safety Stand-Down, BPGS hosted toolbox talks for all current subcontractors on relevant topics like ladder and scaffold safety as well as basic prevention and protection tips. When it comes to fall prevention, eliminating a hazard is the best form of protection.
Prevention:
Eliminate hazards and reduce the time spent working at heights as much as possible
Receive the  training on fall protection procedures
Wear proper Personal Protective Equipment (PPE) at all times
Protection:
Be aware of all surroundings. If you see a hazard, report it immediately.
Knowledge of safety railings and hole coverage with adequate materials(plywood, planks, lumber). Replacement of any removed guard rails immediately after work activity is complete
Use harnesses and lanyards for high work and all roof work Use appropriate tie-off locations for fall protection equipment
Use appropriate ladders and scaffolds for reaching elevations above 6'. Do not use any makeshift items to gain height (i.e.: buckets, boxes, etc.)
Scaffold safety is also extremely important at the Nemours ARB project as the site currently has 900 liner feet of scaffolding surrounding the building as the team begins façade repairs.
The health and safety of all those on our jobsites is the number one priority for BPGS Construction. Our goal is always to send each associate home to their families each and every day without injury. Proper attitude towards the prevention of injury on the part of all employees is required to maintain this goal. Only through such cooperative attitudes and efforts, like these Toolbox Talks, can a safety record in the best interest of all be established and preserved.