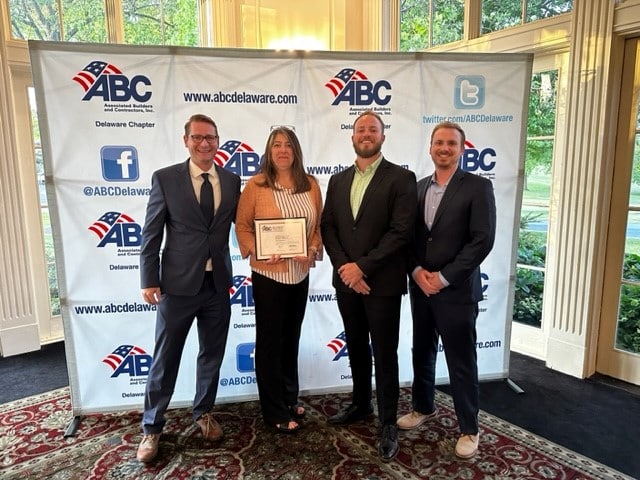 June 16, 2023 4:26 pm
For the past three years, BPGS has participated in the Safety Training Evaluation Process (STEP) through ABC Delaware. Through STEP, we are able to measure our safety processes and policies on 25 key components through a detailed questionnaire with the goal of implementing or enhancing safety programs that reduce jobsite incidents.
The STEP award program provides an organized approach to analyze and further develop a company's safety and loss prevention program and provides a vital and objective method to measure safety program improvements. STEP award certificates are given in categories bronze, silver, gold, platinum and diamond.
BPGS is honored to receive the Gold award for our 2022 safety program! Please join us in congratulating all BPGS employees on this companywide accomplishment, especially Safety Administrator Michele Garcia!