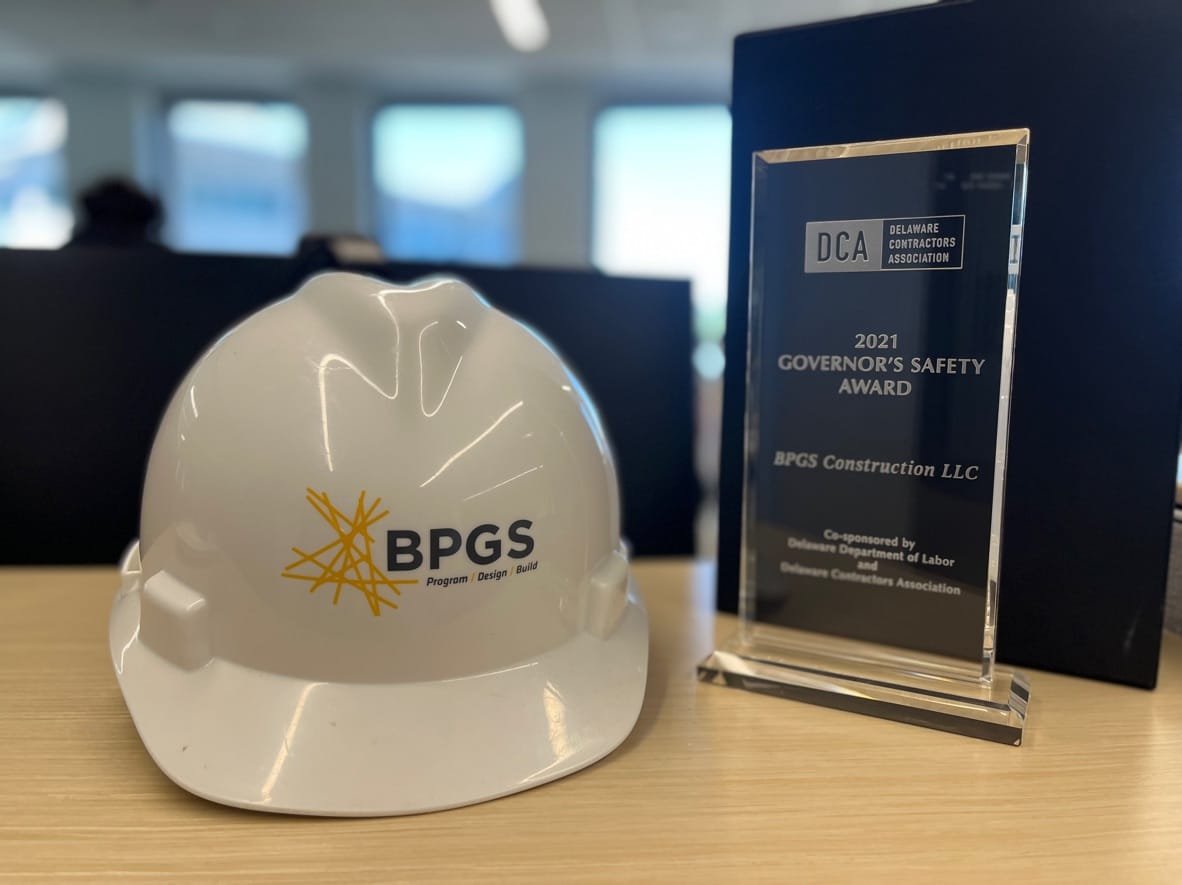 May 4, 2022 2:13 pm
Now in its 21st year, the Governor's Safety Awards honor those firms emphasizing safety while brining distinction, skill, and integrity to the construction industry. This prestigious awards program is co-sponsored by the State of Delaware's Department of Labor and the Delaware Contractors Association. The DCA awards members who have demonstrated an exemplary safety record with an incident rate below the industry average of 1.6 for General Building/Construction Management.
In recognition of the importance of safety, we are proud to announce that BPGS Construction received the 2021 Governor's Safety Award due to our increased attention to safety.
The personal and collective safety of all employees of BPGS is of primary importance.  It is the intent to always maintain effective standards for guarding against injuries while on the job. Proper attitude towards the prevention of injury on the part of all employees is required to be successful. Only through such cooperative attitudes and efforts can a safety record in the best interest of all be established and preserved.
Please join us in congratulating all BPGS employees on this companywide accomplishment, especially Safety Administrator Michele Garcia!