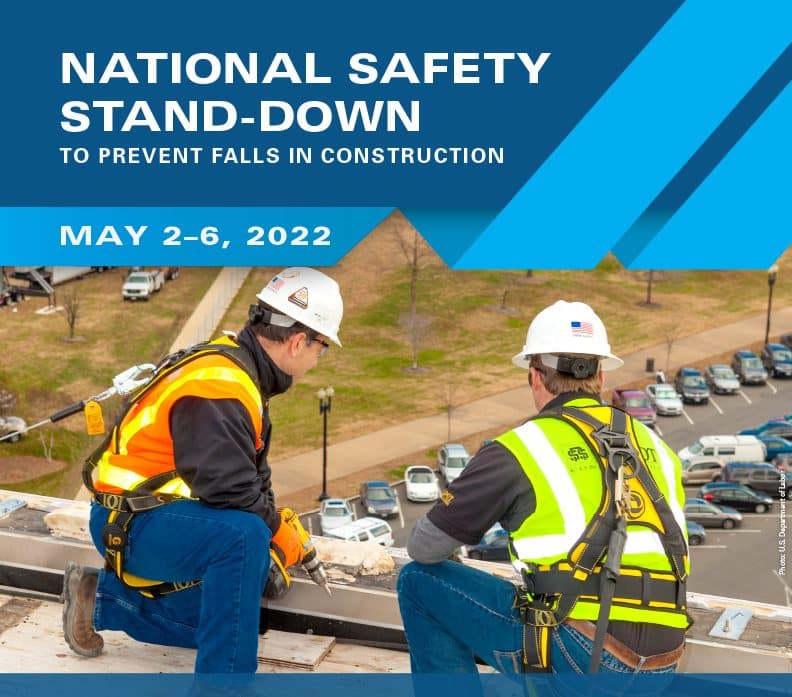 May 17, 2022 3:14 pm
BPGS recognizes National Safety Stand-Down Week (May 2-6, 2022) in an effort to prevent falls in construction. The project teams at each of our active jobsites took time to host Toolbox Talks for subcontractors on topics such as ladder safety and guardrail protection and awareness. At the end of the day, however, associate safety boils down to three key points:
Plan ahead to get the job done safely.
 Provide the right equipment.
Train everyone to use it properly.
The health and safety of all those on our jobsites is the number one priority for BPGS Construction. Our goal is always to send each associate home to their families each and every day without injury. Proper attitude towards the prevention of injury on the part of all employees is required to maintain this goal. Only through such cooperative attitudes and efforts, like these Toolbox Talks, can a safety record in the best interest of all be established and preserved.