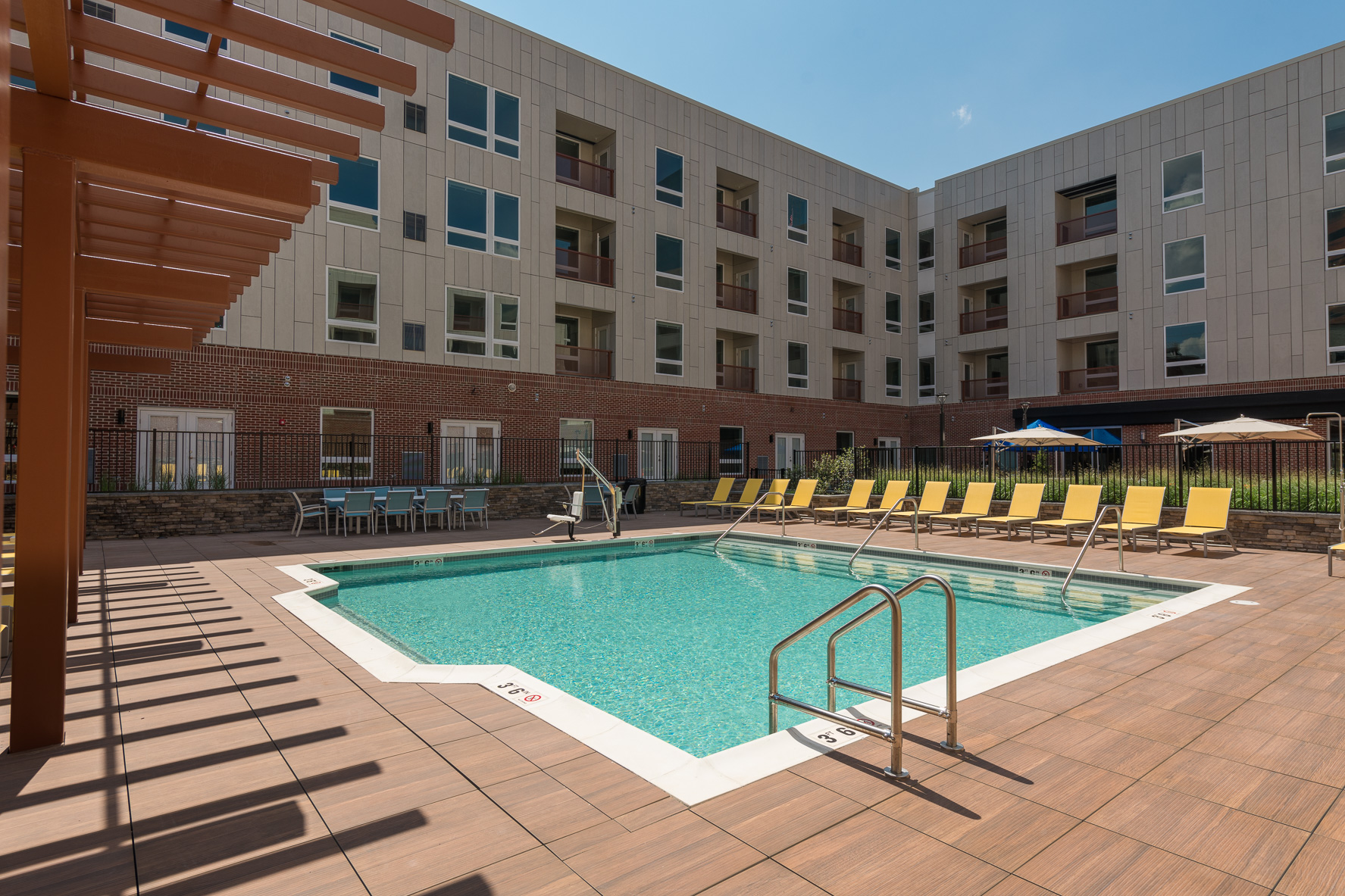 August 13, 2018 4:33 pm
A historic project for the City of Wilmington, The Residences at Mid-town Park is getting quite a bit of media attention. The BPGS project consists of a 511 space below-grade parking garage and 200 luxury apartments in a state-of-the-art community spanning across two buildings connected by a 2nd level pedestrian bridge. The apartments and additional parking are a much welcome addition to the neighborhood, which was previously a condemned parking garage.
The Residences at Mid-town Park features unparalleled amenities the Delaware market has not yet seen including a demonstration kitchen, a bike share program, and a dog washing station. The Residences at Mid-town Park also offers residents exclusive clubhouse amenities, a fitness center, screening room, and a private courtyard with a swimming pool, barbecue area, and outdoor fireplace.