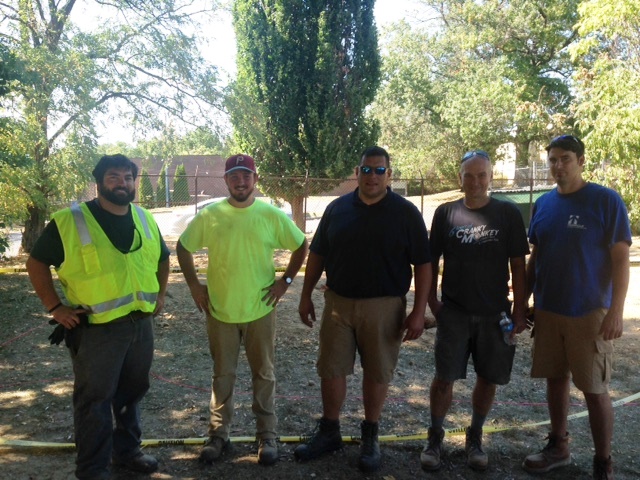 September 19, 2016 8:00 am
BPGS Construction is proud to team up with GB At Your Service on The Big Dig at the H. Fletcher Brown Boys and Girls Club located at 1601 N. Spruce Street, Wilmington, DE 19802. The Big Dig is a project to create a brand new playground for the children who attend the club to utilize. The club serves the local youth as well as teens in the community by offering a unique mix of quality programming focusing on educational enhancement, character and citizenship, physical education, health, and arts for as little as $15 per year.
John Wellon explained, "The Boys & Girls Clubs of Delaware is grateful for the support from BPGS Construction to construct a new KaBOOM! playground at the H. Fletcher Boys & Girls Club in Wilmington, DE.  A dedicated team from BPGS Construction was instrumental in completing critical foundation work for the playground that will provide over 4,500  youth access to better recreation."
The Boys & Girls Clubs of Delaware is part of a nationwide movement whose mission is to inspire and enable all young people, especially those who need us most, to realize their full potential as productive, responsible, and caring citizens. The Clubs provide vital youth development services for 30,000 children. The 44 Clubs and school sites are conveniently located where such programs are limited or nonexistent.