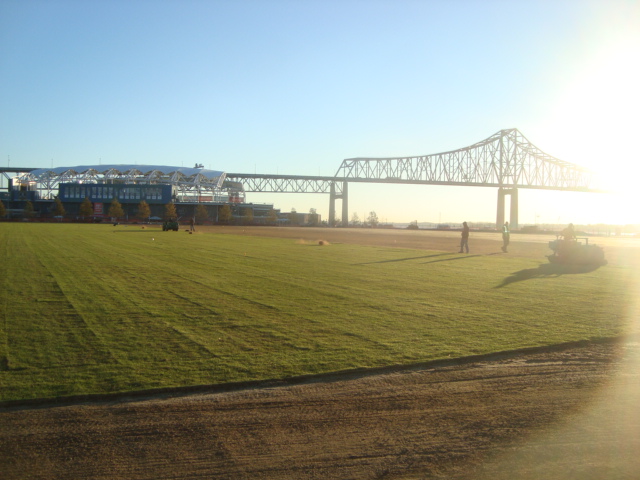 October 27, 2014 3:43 pm
While the semifinals for the 2014 CONCACAF Women's Championship were going on at PPL Park, there was also some excitement going on outside of the stadium. BPGS Construction was laying down the sod for new practice fields for the stadium.
In mid-August the construction began to add two fields which will be completed soon. The annex building next door will also be renovated  by BPGS Construction in order to house the team's executive offices.
As you can see below, the team is pretty excited for the new upgrades to their training experience.
The team is currently training out of Chester Park and is thrilled to have localized practice fields right next to their locker area.
As the interim manager Jim Curtin explained for an article on mlsoccer.com, "It's important to this club to have a field where we can just walk out of the door and be there that isn't our stadium field. It should feel special when you play on your game field, and sometimes when you play on it every day, it loses a little bit of how special and important that is on game day."
For information on the new parking situation as construction continues, click here.