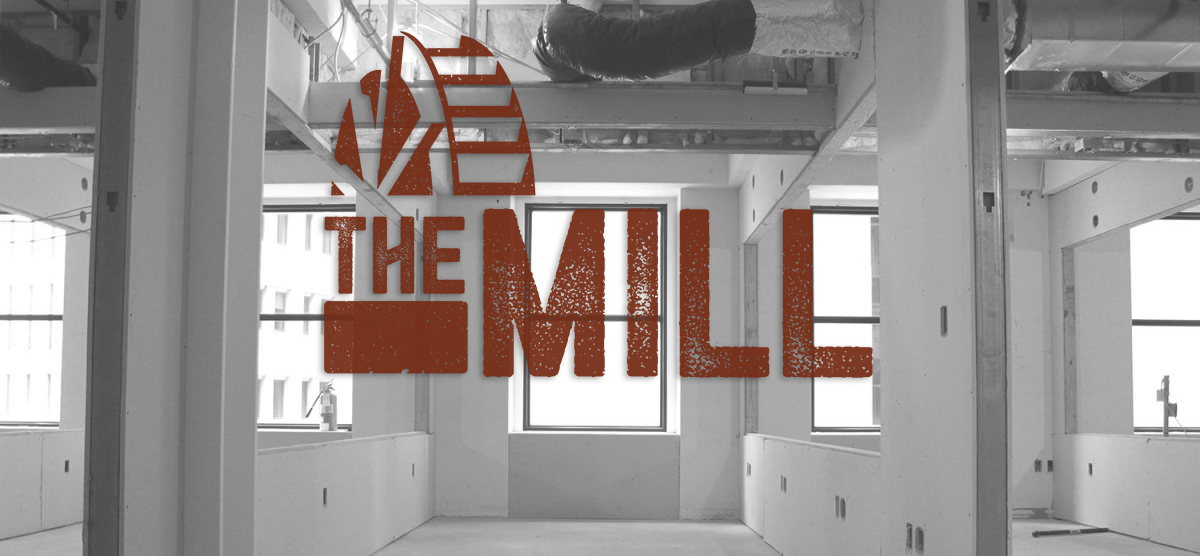 February 10, 2016 7:25 pm
Wilmington's innovation corridor is growing and BPGS Construction is excited to contribute to that growth. The Mill, a co-working space being constructed on the fourth floor of the Nemours Building in Downtown Wilmington under co-founder Robert Herrera (local architect) is one of BPGS' newest projects. The Mill will officially open its doors on April 1, 2016 with a soft launch happening in early spring.
The Mill, according to Rob Herrera, will seek to provide a shared, community-driven workspace for location-independent workers, entrepreneurs, early-stage startups and everything in between. "A workplace unlike anything you have ever seen before" said Herrera. Phase 1 of construction features a 12,000 sq.ft. space with a total of 55 seats throughout which consists of 15 private offices with sliding glass doors, 3 conference rooms, and a 22-person work bar/dock station. Every office will have at least one window.
With its Dogfish Head pantry, The Mill will be Wilmington's first co-working space with a full bar, complete with a kegerator. A great space designed for some of the area's best catering crews, business events, and client meetings. Some other notable features are a bookshelf-line game lounge and contemporary seating area. The Mill is such an eclectic space that you are sure to find the use of American reclaimed chestnut wood, patent models from the Delaware Hagley Museum, customized concealed ceiling bluetooth speakers, Apple computers, local artwork and more!
The space has already attracted companies such as CompassRed, Tapp Network, First Ascent Design, Caremlina Barreto Interiors and Counsl.Co., a legal-incorporation app team from Texas. For membership packages you can visit The Mill Online today! Co-working is working in Downtown Wilmington and BPGS Construction is thrilled to be involved.