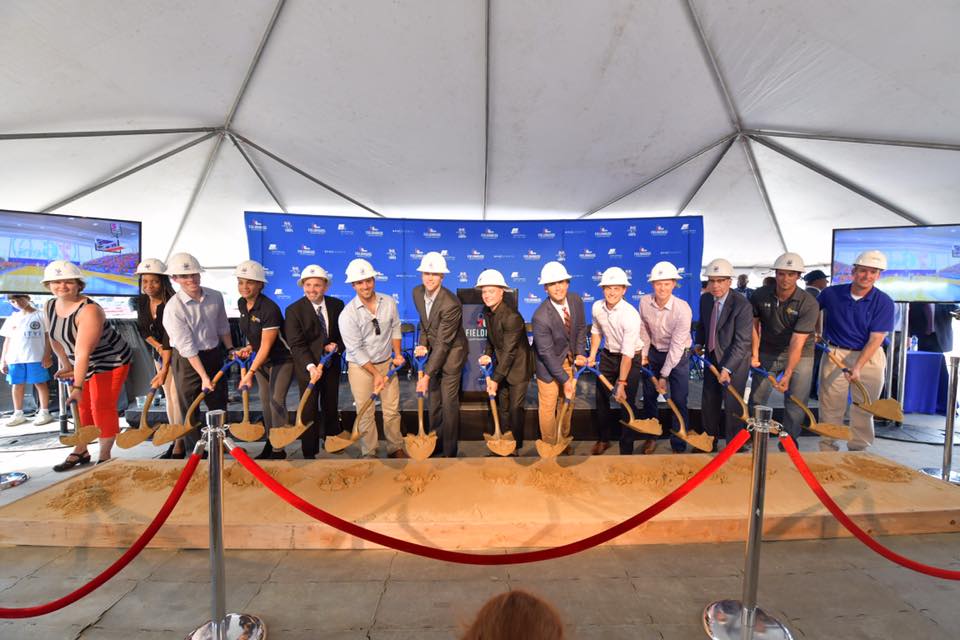 August 9, 2018 3:06 pm
Designed to be the premier center for youth sports in Delaware while providing thousands of underserved children with new sports programming and opportunities, BPGS Construction's development project, The 76ers Fieldhouse site sits at the foot of the new Christina River Bridge that will ultimately connect both banks of the Christina Riverfront in Wilmington, DE.
The facility will serve four over-arching purposes, a major family-friendly attraction, home of the 76ers NBA G League affiliate team, the Delaware Blue Coats attracting 2,500 fans per game, a youth sports complex designed to support the inner-city children of Wilmington with opportunities to engage and thrive, TITUS Sports Academy athletic development services and advanced Sports Medicine Capabilities through Nemours/Alfred I. duPont Hospital for Children part of the Nemours Children's Health System.
The 161,000-square-foot, multi-purpose sports complex and youth training facility is receiving national attention from media outlets, including Sports Illustrated.  
A groundbreaking celebrating the construction that has begun occurred on August 8th 2018 at 4 PM.
The facility is set to open in the fourth quarter of 2018, and the team will start playing there in the 2018–2019 season.
In addition to a 2,5000-seat arena for the Blue Coats, the multi-sport complex will feature three full-size professional basketball courts, two indoor turf soccer fields, a world-class sports performance and athletic training area, as well as retail and office space.
Pre-season tickets for the Blue Coats games are available here.
Follow the 76ers Fieldhouse on Facebook, Instagram and Twitter.
For information on field use reservations, events, and other ways to support the 76ers Fieldhouse please visit www.76ersfieldhouse.com.
Additional Media Coverage: