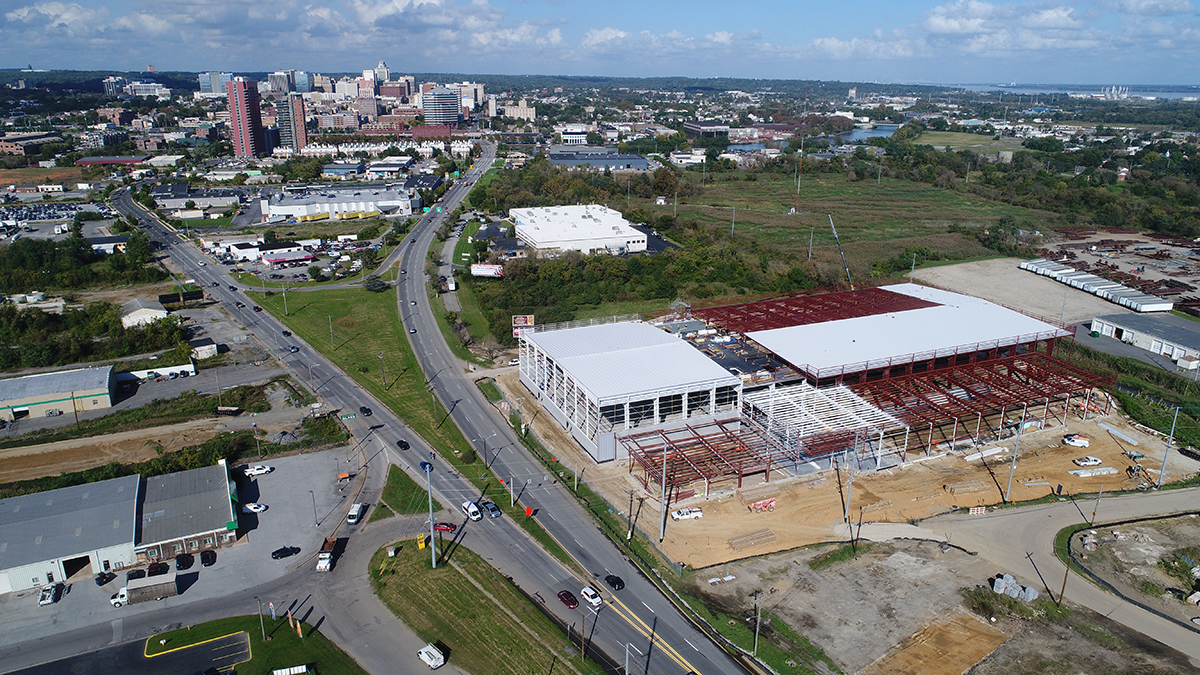 October 10, 2018 3:27 pm
The 76ers Fieldhouse is making major progress and changing the skyline of the City of Wilmington. BPGS Construction is thrilled to be part of such an impactful project that will not only make Wilmington more beautiful and engaging but a better place to live.
The project is a huge catalyst within the community, providing a place where everyone is invited to thrive, no matter your athletic ability or socioeconomic background. The 76ers Fieldhouse will have something for everyone through their various offerings from Blue Coats games, tournaments, complimentary clinics, exceptional trainers through Titus Sports Academy and therapy through Nemours Children's Health System.
The BPG|SPORTS team, which will be managing the fieldhouse, is already making a positive impact within the local community and recently held a complimentary clinic for children at Prices Run Park.
Season tickets for the Delaware Blue Coats games to be held at the 76ers fieldhouse are available by clicking here.