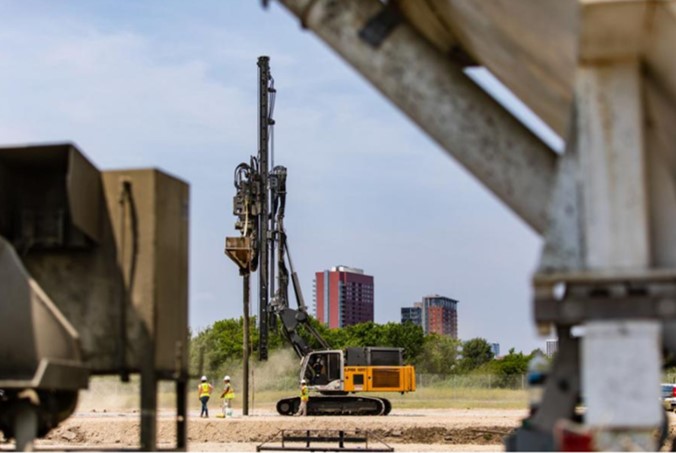 January 9, 2019 7:36 pm
By Cindy Riley
A facility that will serve as home to the Delaware Blue Coats is nearing completion in Wilmington, Del. The 140,000 sq.-ft. 76ers Fieldhouse will seat 2,500 fans of the team's G League affiliate, with the ability to host various sporting events.
"This is a critical project for the area, because it's an epicenter for the entire community, and capable of bringing so many different individuals under one roof for the purpose of thriving through sports programming and entertainment," said Julia Mason, marketing and communications manager for The Buccini/Pollin Group.
Mason noted that multi-use facilities embedded within a city undergoing a renaissance serve as a powerful community asset. She added that the goals for the complex were clear from the start.