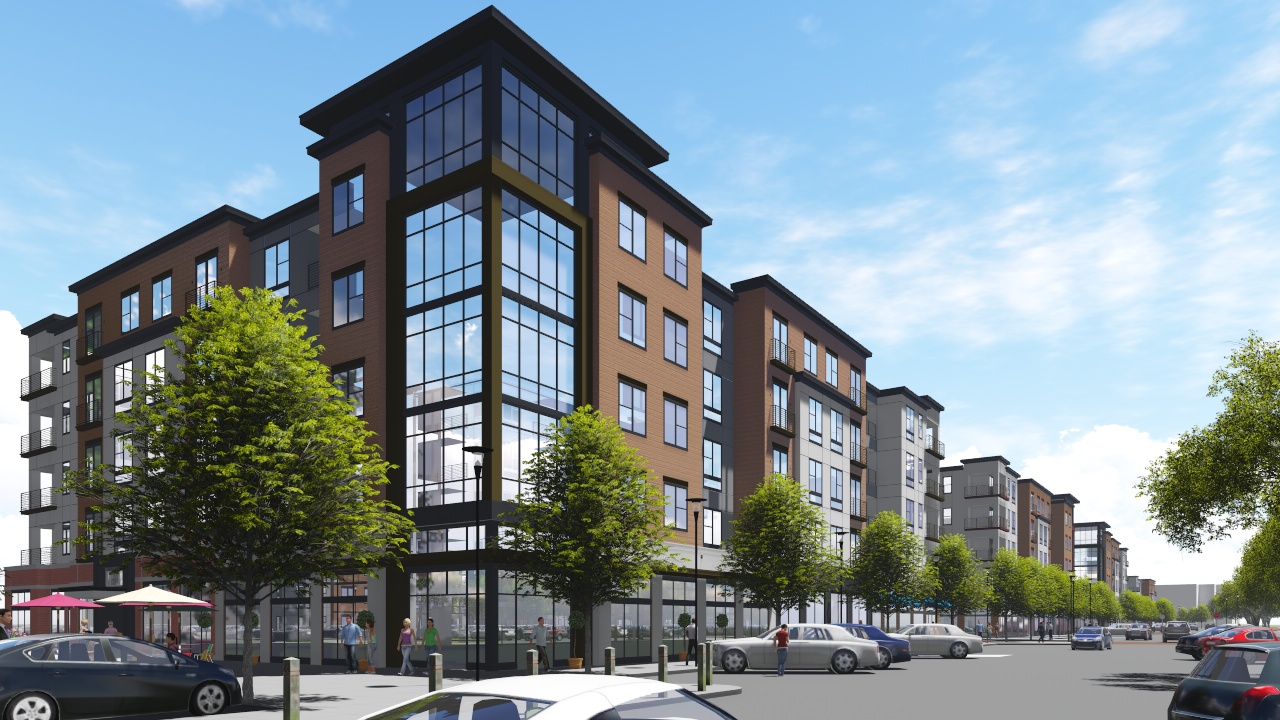 October 19, 2017 1:26 pm
The re-development project located in North Wilmington at the current Concord Plaza office park will be one of the first steps in energizing a traffic corridor that has largely been stagnant with respect to new construction for many years.
On the heels of large local corporation downsizing the once active, fully occupied office park had experienced increasing vacancies.  The wonderfully located park built during the late seventies and early eighties was in need of a new format.  The re-development of this site will re-define retail and multi-family housing concept for the area. The proposed/ current design of the buildings will eventually house 340 + apartment units and over 40,000 sf of retail.
The first phase of the project, currently underway affects the approximately 12 acres on the southwest corner of the park.  New construction dictated the complete demolition of five office buildings.  With the office buildings out of the way the project was then able to begin the arduous process of sculpting the site to accommodate the construction of five new Mixed Use Multi-Family buildings within the first two phases (three buildings: B, D & E – phase I, two buildings: A & C – phase II) of the project. Grading the site, demolishing existing utilities, installing new infrastructure all within a very active office park that needed to stay on line proved challenging and continues.
The first three buildings have a staggered construction schedule of approximately 30 to 40 days with building B starting first, ahead of D which is ahead of E.   The buildings will continue to be at different stages of construction throughout the duration of the project.
The grading of the first three building pads (B, D & E) was completed in early summer.  Once the pads were set the building foundations began which led right into the construction of the masonry stair and elevator shafts.
As of today in Building B all of the masonry shafts are complete with all of the steel structure installed, the team currently preparing for concrete slab pours once completed will allow framing to begin in a few weeks.  Building D has the foundations complete, currently working on the masonry shafts which need to be done prior to the steel erection.  Building E has just begun the foundation portion of work.
Assuming the project's momentum is maintained the team plans to bring all of the first three buildings into use by the fall of '18.