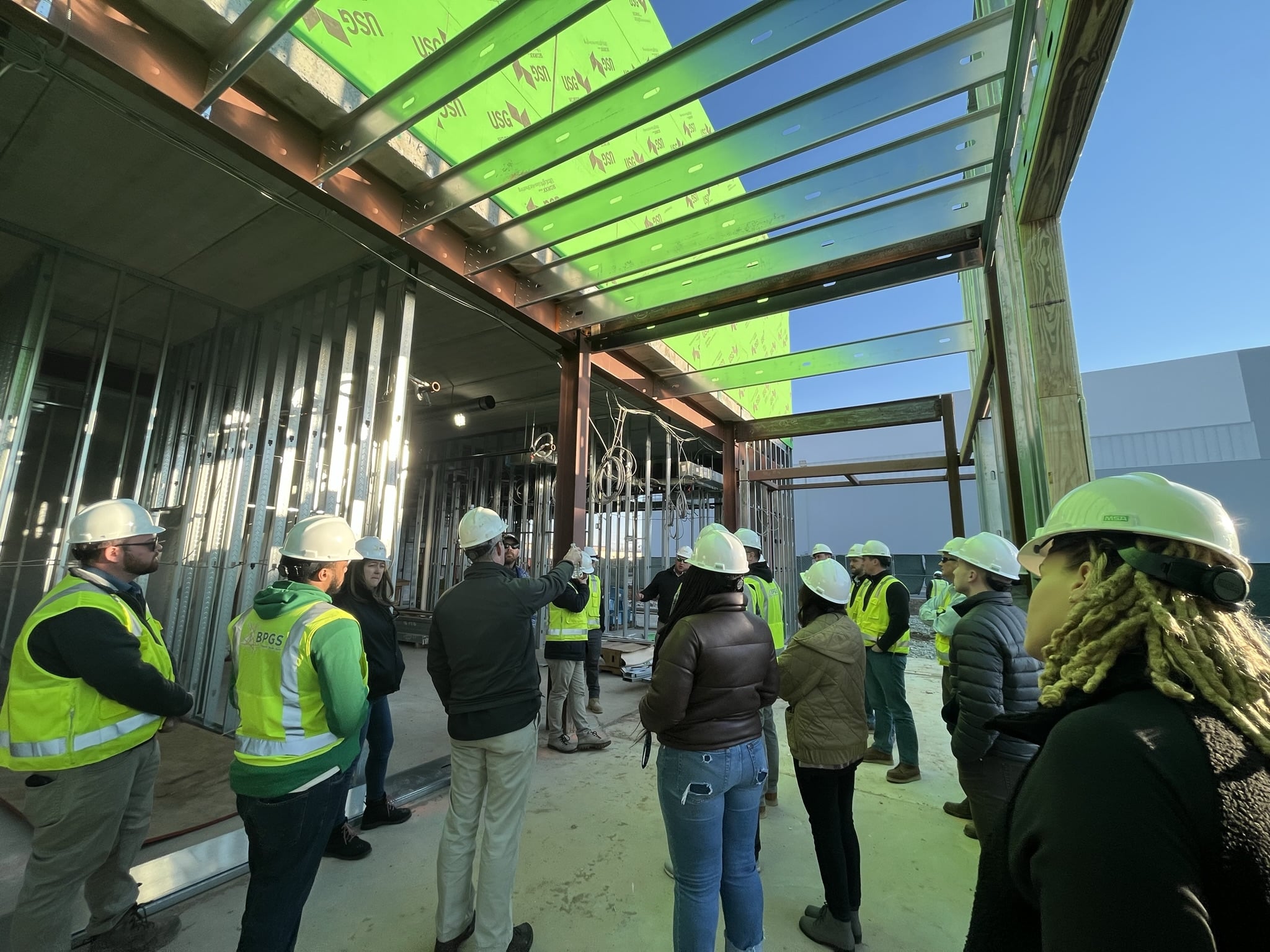 Job Purpose
The Project Manager's role is to plan, execute, and finalize projects according to the deadline while keeping within budget. This includes coordinating all team members as well as any third-party contractors in order to complete projects according to plan. The Project Manager is also responsible for defining the project's objectives and overseeing quality control of the project.
This role is a key player in BPG's Lower Hill Redevelopment, the largest redevelopment undertaking for the city of Pittsburgh in nearly 75 years. The 28-acre mixed-use project includes commercial, residential, a parking garages, hospitality, entertainment venue and more. Learn more about this project and its progress at www.lowerhillredevelopment.com
Duties & Responsibilities
Develops RFP packages for Designers, Consultants and CM's
Manages responses from Designers, Consultants and CM's
Conducts project meetings, and set milestones
Manages agreements, approvals and submissions
Manages job processes (RFI's, submittals, and pay applications)
Develops & maintains bid analysis
Manages project scheduling
Ensures project quality control
Reviews pay applications
Manages the closeout process
Ensures fair treatment of subcontractors at all times
Negotiates subcontract change orders, provides cost analysis projections
Inputs and manages project budget
Ensures that required documentation is filed
Formulates monthly cost report
Works with utility agencies
Manages jurisdictional approvals with city, state and county
Qualifications
Project a professional demeanor at all times through appearance and behavior.  Promote positive customer relations.
Must be able to work in a fast-paced environment with demonstrated ability to handle and prioritize multiple tasks and demands.
Must have excellent time management skills and ability to work independently.
Must be detail oriented and be accurate in composing and proofing materials.
Must have strong communications skills both written and oral.
Must have strong leadership and decision-making skills.
Must be able to interact and communicate with individuals at all levels of the organization, vendors and clients.
Education
College degree in Construction Management, Engineering, Architecture, Business or related field strongly preferred.
Experience
Minimum of 5 years of experience with a commercial general contractor/developer
Previous project management experience
Ability to execute multiple project management efforts
Proficient in Microsoft suite
New construction project experience required
Physical Requirements
Requires standing, walking, and sitting.
Frequent stretching and / or bending to access equipment, objects, etc.
Frequent lifting, carrying, pushing, and/or pulling of objects weighing up to 50 lbs.
Statement of Notices
Equal Employment Opportunity
BPG Real Estate Services, LLC, provides equal employment opportunities to all qualified individuals without regard to race, creed, color, religion, national origin, age, sex, gender, marital status, sexual orientation, or non-disqualifying physical or mental handicap or disability in each aspect of the human resources function.
Americans with Disability Act
Applicants as well as associates who are or become disabled must be able to perform the essential job functions either unaided or with reasonable accommodation. Applicants as well as associates are encouraged to meet with Human Resources as the organization shall determine reasonable accommodation on a case-by-case basis in accordance with applicable law.
Job Requirements
The above statements reflect the general duties and responsibilities considered necessary to perform the essential functions of the job and should not be considered as a detailed description of all the work requirements of the position.  Other duties may be assigned.  The Company may change the specific job duties with or without prior notice based on the needs of the company.