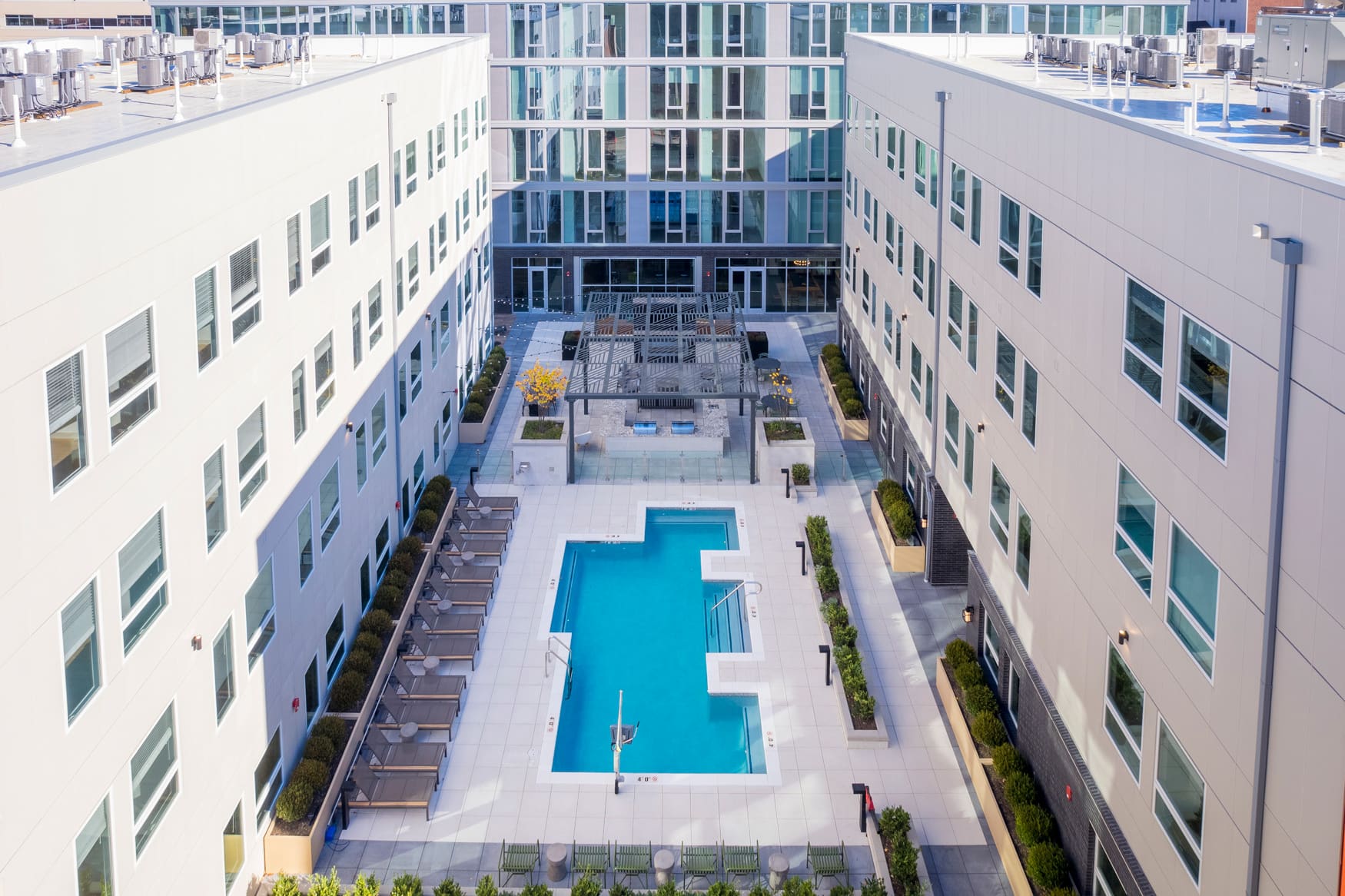 BPGS Construction LLC and Christina River Exchange are respectively a Wilmington, Delaware based Construction Management and Procurement company, affiliated with The Buccini/Pollin Group, a nationally recognized Real Estate Development Firm. BPGS is a growing $85mm per annum CM at-risk firm servicing a select group of clients.   In addition, BPGS also serves as a Development Manager/Owners Representative on large scale development projects across the United States. CRE specializes in furniture procurement for BPG and 3rd party hotel and multi-family developers across the United States. Through the incredible efforts of our associates and guided by our values, we transform the communities we serve, striving to exceed the expectations of our clients one project at a time.   Formed in 1997 and 2017, BPGS and CRE are privately held companies. While most of our clients are in the Mid-Atlantic region, we do have a national footprint supporting select clients with their development needs.
Our success begins and ends with our people. If you join us, you'll be the leader and mentor to a group of very talented individuals looking to build on their team dynamic.  You'll be joining a culture that embraces teamwork, rewarding effort, and individual advancement. While we consider ourselves a family, your family comes first, and we embrace that through flexibility as needed.
Job Purpose
The position will be responsible for planning, organizing, directing and leading all aspects of the financial accounting function in areas of strategic direction, procedure development and financial reporting in order to meet the demands of internal clients, ownership, investors, lenders, auditors, governmental agencies and any other stakeholder.
Duties & Responsibilities
Oversee and manage all financial operations of the company, including financial reporting, budgeting, forecasting, and cash flow management as well as special projects.  Develop and deliver quality projects from inception to close-out on time, within scope and budget.
Develop and maintain financial policies and procedures, ensuring compliance with relevant regulations and accounting standards.
Provide support and guidance to other departments within the company, ensuring financial goals are aligned with business objectives.
Manage the month-end and year-end close process, including preparation of financial statements and analysis of variances.
Manage and mentor a team of construction accountants, ensuring their professional development and growth within the company.
Develop and maintain relationships with banks, auditors, and other financial partners.
Build an organization that effectively supports the goals of the company and team by hiring, developing and retaining qualified staff.
Monitor and analyze financial performance, providing insight and recommendations to senior management.
Other duties as assigned.
Education, Qualifications, & Experience
Bachelor's Degree in Accounting or related field with a CPA designation preferred.
Minimum of (7) years of progressive experience in accounting and finance roles, with at least 3 years in a Controller or equivalent position.
Experience in the construction or real estate industry is highly preferred
Strong knowledge of GAAP and financial reporting standards.
Strong leadership and management skills, with the ability to motivate and develop a team.  Excellent analytical, problem-solving, and communication skills.        Ability to manage multiple priorities and meet deadlines in a fast-paced environment.  Must have excellent time management skills and be detail-oriented.
Experience with MRI and QuickBooks software is preferred.
Experience with Alteryx is a plus.
Excellent knowledge of Excel required.
Direct Reports
This position will oversee the in-house accounting and finance teams within BPGS Construction and Christina River Exchange (CRE)
Statement of Notices
Equal Employment Opportunity
BPG Real Estate Services, LLC, provides equal employment opportunities to all qualified individuals without regard to race, creed, color, religion, national origin, age, sex, gender, marital status, sexual orientation, or non-disqualifying physical or mental handicap or disability in each aspect of the human resources function.
Americans with Disability Act
Applicants as well as associates who are or become disabled must be able to perform the essential job functions either unaided or with reasonable accommodation. Applicants as well as associates are encouraged to meet with Human Resources as the organization shall determine reasonable accommodation on a case-by-case basis in accordance with applicable law.
Job Requirements
The above statements reflect the general duties and responsibilities considered necessary to perform the essential functions of the job and should not be considered as a detailed description of all the work requirements of the position.  Other duties may be assigned.  The Company may change the specific job duties with or without prior notice based on the needs of the company.